Viking-Age Runic Plates
Sofia Pereswetoff-Morath, 2019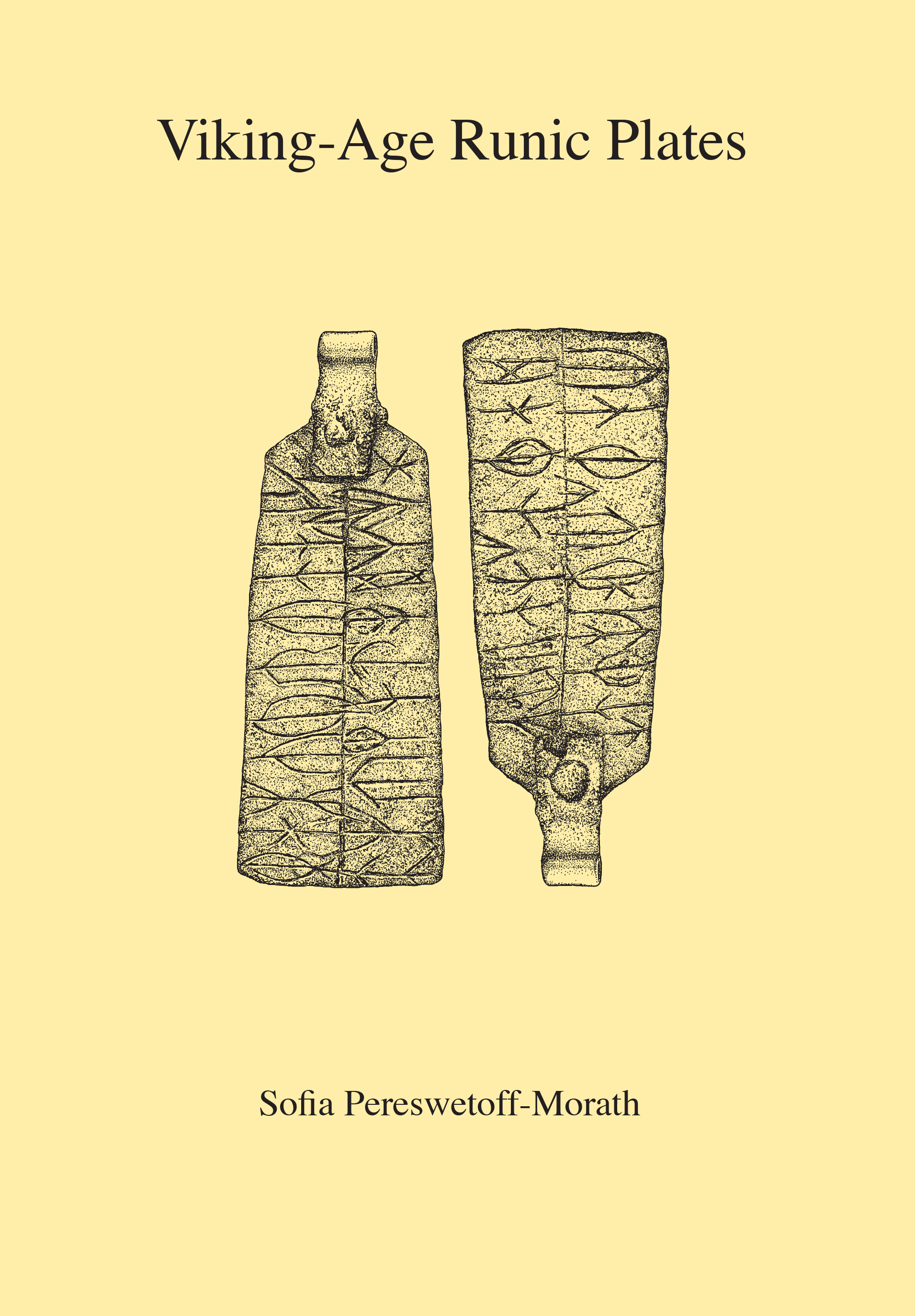 The aim of this dissertation is to represent as clearly as possible the genre of Viking-Age runic plates by developing readings and interpretations of the inscriptions on the 46 metal plates with runes from the Viking Age known today. Several investigations of the runic plates have been conducted with a stereomicroscope for this purpose. On the basis of the new readings thus established, new interpretations have been proposed for the most problematic sections of the previously interpreted inscriptions. New interpretations are also offered for inscriptions on runic plates which have previously been considered non-lexical. As well as providing new readings and interpretations, this study has resulted in clarification of the relationship between the form and content of the inscriptions on the runic plates on the one hand and on their find circumstances and appearance on the other.
Sofia Pereswetoff-Morath, 2019
Viking-Age Runic Plates
Acta Academiae Regiae Gustavi Adolphi 155
ISBN: 9789187403330
Pris: 300 kr, inkl. moms